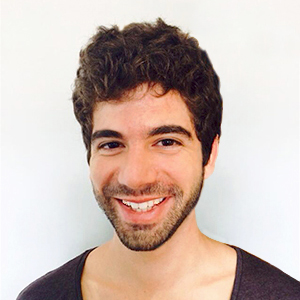 My story
My name is Danny and I'm a 24 years old UX and UI Portuguese Designer currently based in Manchester UK.
I came to England about 3 and half years ago to start a career. Started as a Web and Graphic Designer intern at a small company but soon enough, my motivation and passion about problem-solving and design thinking led me to a full-time role working for a company with many small companies. I did a lot of print and graphic design but web design and user experience was always the part that I loved the most. Around 2 years ago I felt like I outgrown the job and decided to move on to a bigger company. That's when my life changed forever.
I joined AO.com, one of the biggest retail eCommerce companies in England, as a UX Designer, and for the past 2 years, I've done nothing but learning from the best. Only 6 months after I joined, and having learned the best design practices for iOS and Android by designing a Track-your-order app for the company, I put myself forward to design our company's iOS and Android transactional app. After 6 months of hard work, we've soft-launched the app to the market. Fast forward 1 year and the app has turned over £5 million pounds and kept a 4.8 rating with over 3.5k reviews so far.
After the successful launch, I've moved on to different product team where I could make a bigger impact.
Bucket List
Finish Bachelor's in Game Design

Study Abroad in Finland

Meet the real Santa Proof

Get an internship and move to the UK

Get a full time job

Join one of the best companies in the UK

Leave your mark in the company above

Become UX Design Lead

Return to Portugal in 2019 and find a job I love

Become UX Team Lead and inspire younger minds

To be continued.....